Mariann Z. Malay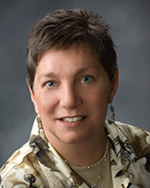 Mariann Z. Malay is an associate with the firm. She was born in 1955 in New Haven, Connecticut. She received her B.S. degree from Boston University in 1977, magna cum laude. In 1981, Ms. Malay received her law degree from the Boston University School of Law, where she was a finalist in the Home Albers Honors Moot Court Competition. Ms. Malay is licensed to practice law in both Maine and Massachusetts. She is also admitted to practice in the United States District Court for the District of Maine, the United States District Court for the District of Massachusetts and the United States Court of Appeals for the First Circuit.
Before joining Gross, Minsky & Mogul, P.A., Ms. Malay was a senior trial attorney for the St. Paul Fire and Marine Insurance Company for over twenty years. In 2002, she served as interim manager of St. Paul's Boston Staff Attorney Office. She was a long time pretrial conciliator in Massachusetts for both the Boston Municipal Court and the Brockton District Court. Prior to her work with St. Paul, Ms. Malay was an assistant corporation counsel for the City of Boston, representing that city on a variety of legal issues. Ms. Malay's current practice consists primarily of litigation, particularly in the medical malpractice defense field.
Ms. Malay is a member of the Penobscot County and Maine State Bar Associations.